Hankotrade Review: A Comprehensive Analysis of This FSA-Regulated Broker
Next Web Blog, 4 weeks ago
6 min

read
18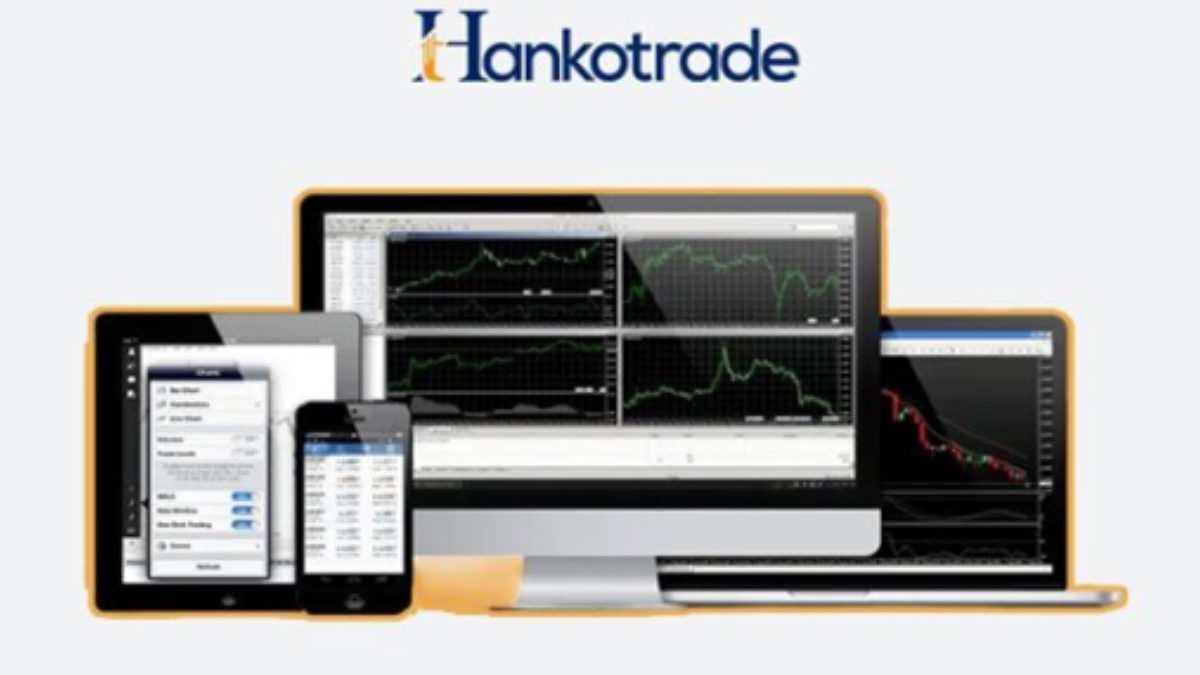 Hankotrade Review
Hankotrade is an online forex and CFD broker that offers trading services to traders worldwide. Established in 2018, Hankotrade has rapidly gained popularity among traders due to its advanced trading tools, flexible trading conditions, and exceptional customer support.
The broker offers a range of trading instruments, including forex, commodities, indices, and cryptocurrencies, which can be accessed via the popular MetaTrader4 (MT4) and MetaTrader5 (MT5) trading platforms.
In this article, we will conduct an in-depth review of Hankotrade to provide traders with a comprehensive understanding of the broker's offerings. We will cover various topics, including available trading instruments, trading platforms, account types, fees and commissions, regulation and safety, customer support, and more.
By the end of this review, you will better understand whether Hankotrade is the right broker for your trading needs. So, let's dive in and explore what this broker offers.
License and Regulation
Hankotrade is licensed and regulated by the Financial Services Authority (FSA) of Seychelles. This regulatory body oversees the financial services industry in Seychelles and ensures that licensed entities comply with regulatory standards and guidelines.
Being licensed by the FSA of Seychelles means that Hankotrade is subject to regulatory oversight and must adhere to severe regulatory requirements to ensure the safety and security of its client's funds.
Account Types Offered by Hankotrade

Hankotrade offers three types of trading accounts – STP, ECN, and ECN Plus. Each account type caters to different trading needs and preferences:
The STP account needs a minimum deposit of $10 and offers a spread starting from 0.7 pips with no commission. This account type is suitable for beginners who are just starting trading.
The ECN account, on the other hand, needs a minimum deposit of $100 and offers a spread starting from 0.0 pips, with a commission of $2 per lot. This account type is ideal for experienced traders who require more advanced trading features.
The ECN Plus account requires a minimum deposit of $1,000 and offers a spread starting from 0.0 pips, with a commission of $1 per lot. This account type is best suited for expert traders who demand the best trading conditions and features.
Trading Terminals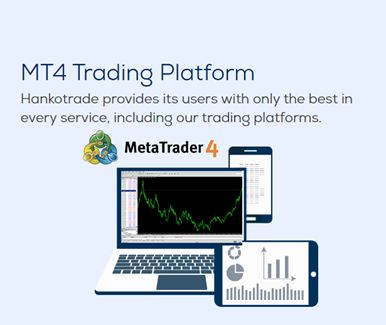 Hankotrade provides two of the most popular trading platforms, the MetaTrader 4 (MT4) and MetaTrader 5 (MT5). Both platforms offer a comprehensive and intuitive trading experience to traders of all levels, from beginners to professionals.
The MT4 platform is widely used and is known for its fast and dependable trade execution, customizable interface, and advanced charting and analysis tools. The platform allows for creating custom indicators, automated trading strategies, and backtesting functionalities. MT4 also offers mobile trading, which enables traders to access their accounts and achieve their trades on the go.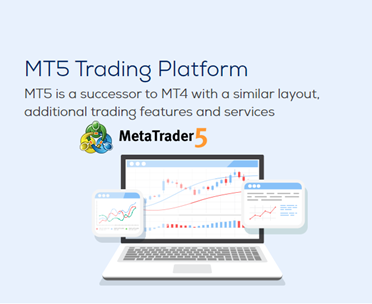 On the other hand, the MT5 platform is an advanced trading platform that offers several new features, including the ability to trade on exchange-traded markets and a greater variety of order types. MT5 also provides enhanced charting and analysis tools, allowing traders to analyze market trends and make informed trading decisions. Additionally, the platform supports more advanced trading strategies and allows for the creation of custom indicators and trading robots.
By providing both MT4 and MT5, Hankotrade allows its clients to choose the platform that best suits their trading needs and preferences.
Customer Support
Customer Support Hankotrade provides excellent customer support services to its clients. The broker has a team of experienced experts available 24/5 to assist clients. Traders can reach the support team via email, phone, or live chat. The broker also provides educational resources, including trading guides, tutorials, and webinars, to help traders improve their trading skills.
Deposits and Withdrawals
As Hankotrade only accepts cryptocurrency for deposits and withdrawals, the process for depositing and withdrawing funds differs slightly from traditional brokers. To deposit funds, traders must navigate to their Hankotrade account and select the cryptocurrency they wish to deposit. They will then receive a unique wallet address to transfer the funds. Once the transfer is complete, the funds will be credited to the trader's account balance.
To withdraw funds, traders must submit a withdrawal request from their Hankotrade account. The Hankotrade team will review the request, and once approved, the funds will be transferred to the trader's designated cryptocurrency wallet address.
Hankotrade processes the withdrawals quickly and sends them to their clients in 4 to 5 hours.
Proof of Hankotrade Withdrawals by Real Traders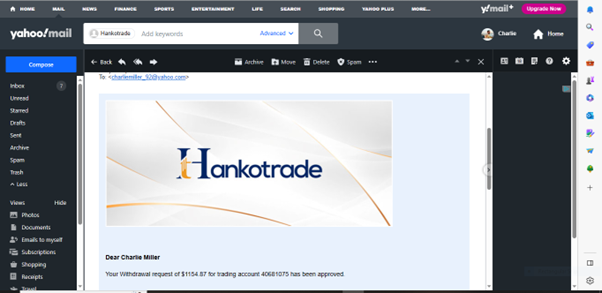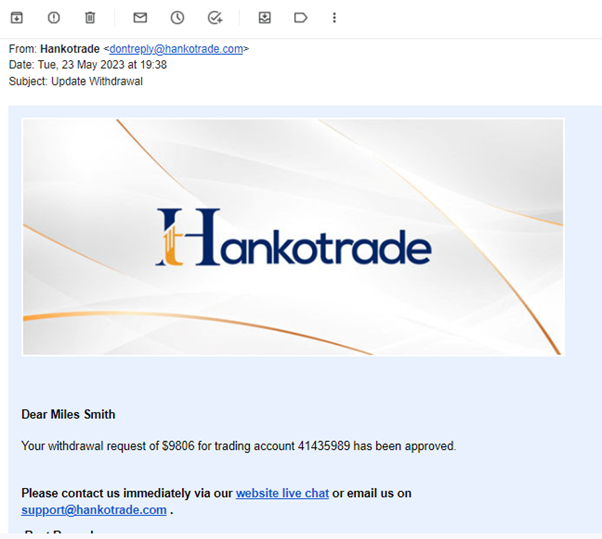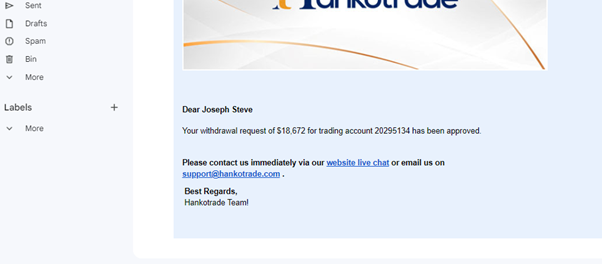 The following screenshots are shared by the real traders of Hankotrade. These images serve as solid proof that Hankotrade has a swift and secure withdrawal processing system:
Bonus and Commission Programs Offered by Hankotrade
Hankotrade offers not one but two exciting bonus and commission programs to its traders – the Deposit Bonus and Introducing Forex Broker Program.
Deposit Bonus
Hankotrade offers a generous deposit bonus of 100% of the deposit amount. The bonus is credited as an additional margin, which means it can open larger positions or hold trades for longer periods. To qualify for the deposit bonus, clients must make a minimum deposit of at least $100.
It is important to note that the bonus cannot be withdrawn until certain trading volume requirements are met.
Introducing Broker Program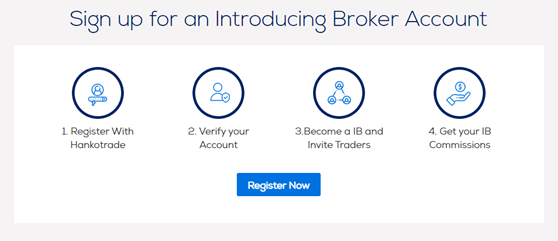 Hankotrade also offers an Introducing Broker (IB) program, which allows clients to earn commission by referring new traders to the platform. IB commission rates can be up to 40% of the trading volume the referred clients generate.
The program is suitable for individuals and organizations with a network of traders or clients interested in trading cryptocurrencies with Hankotrade.
Do Traders Have Confidence in Hankotrade?
Hankotrade has been in the financial trading business for many years and is known as a reliable and trusted broker. The broker has also gained a good reputation and positive comments from real traders on different review websites. Take a look at these pictures to see some of the positive reviews from happy Hankotrade customers who are satisfied with the service they've received.
Hankotrade Customer Testimonials on Slashdot.org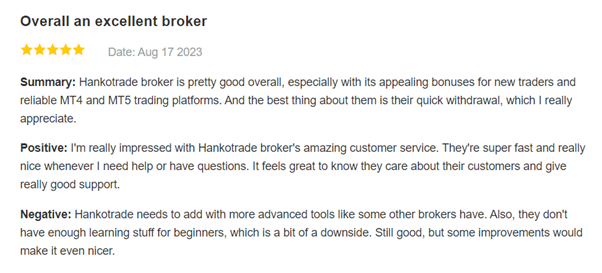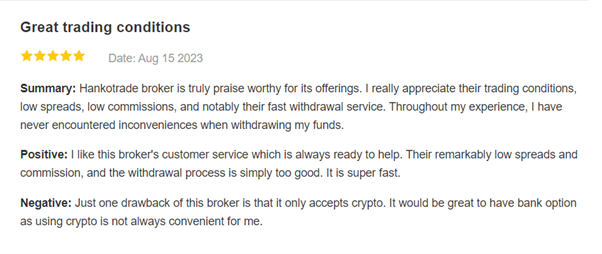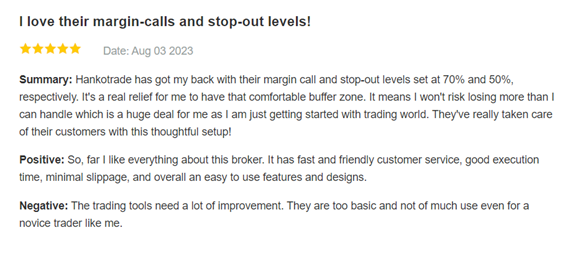 Hankotrade Customer Testimonials on Brokersview.com


Hankotrade Customer Testimonials on BrokerXplorer.com


Hankotrade Customer Testimonials on Sitejabber.com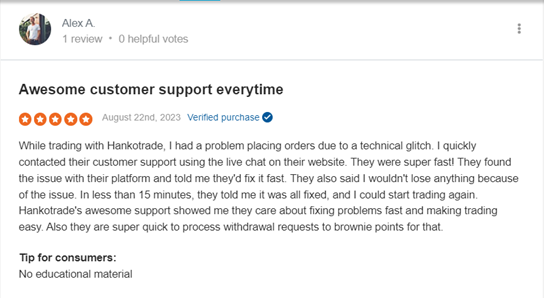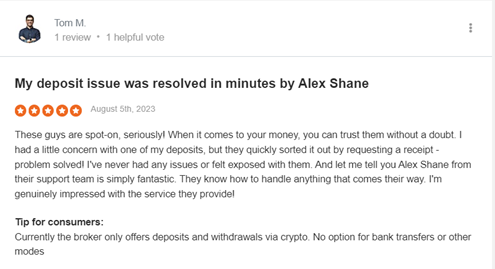 Hankotrade Customer Testimonials on FX-List.com




Pros and Cons of Trading with Hankotrade
Pros
Competitive spreads on major currency pairs
No commissions on trades
Wide range of trading instruments
Fast and efficient customer support
Cons
Limited regulatory oversight
Limited educational resources for beginners
Limited trading platforms available
Winding Up!
Hankotrade is a Forex broker that offers some compelling features for traders looking to enter this market. With its focus on security, low fees, and an easy-to-use trading platform, it's a good option for those comfortable trading exclusively in the Forex market.
However, some limitations exist, such as the lack of support for fiat currency deposits and withdrawals.
Ultimately, whether or not Hankotrade is the right broker for you depends on your trading goals and preferences. We hope this review has given you the information you need to make an informed decision.
Related posts