Everything to know before you get a ponytail extension
Next Web Blog, 1 year ago
3 min

read
351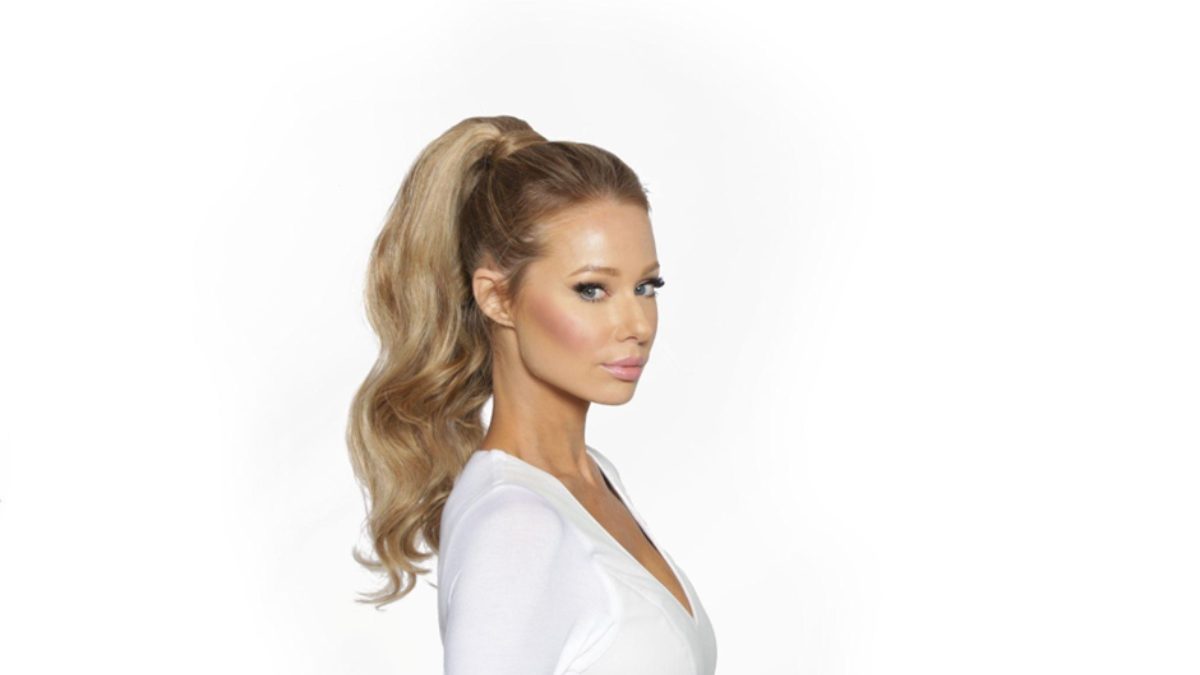 ponytail extension: Every woman wants thick, abundant hair. Indeed, especially if it helps you feel better and looks better. Ponytails are great if you're on the run or want a different topknot look. These clip-in ponytails come in a wide range of hues and multidimensional tones that will mix in with your natural hair for a dazzling array of desirable options you'll love.
Before buying a human hair ponytail extension, go over the information you need to know.
Why are ponytail extensions necessary?
Ponytails are a pretty and simple method to give your hair a natural-looking style, color, and waves. As the name suggests, ponytail extensions are used to create a voluminous and longer ponytail rapidly.
However, do you know where to get a human hair ponytail extension and which style you would like?
Ponytail extensions mix in with your natural hair and can be fashioned however you like. 100% human hair is the best option for these kinds of extensions. On the other hand, fashionable synthetic extensions are the cheaper ones if you like them.
Human Hair Extensions
The hair extension that everyone prefers is a human hair ponytail extension. Both experts and customers give them a score of nine on a scale of 1 to 10. Real human hair may merge seamlessly with natural hair to produce a smooth, natural look. Although they may be more expensive, the look you get is priceless. Natural extensions are the perfect accessory if you have fine hair. They blend perfectly to resemble your natural hair, giving you various styling options. Human hair needs to be appropriately maintained and cared for to maintain its purity and appearance.
When to Wear Ponytail Extensions?
Wearing hair extensions is a discreet, safe way to achieve beautiful, thick, and long hair. You can use a variety of extensions to alter your appearance, and ponytail extensions are among the most popular and often-used forms of hair extensions. Therefore, knowing when to wear and when not to wear ponytail extensions is essential.
Ponytail extensions can occasionally completely spoil your hairstyle and mood when worn to an event. So, if you're interested in learning when to wear ponytail extensions, you've come to the perfect place.
Ponytail Extensions: When to Wear Them:
These are the occasions where wearing ponytail extensions is appropriate.
To a date: It would be a terrific idea to wear ponytail extensions to a dinner date or just a laid-back outing. You can experiment with various adorable and chic ponytail hairstyles that you can wear all day long while at ease.
For a casual party: Ponytail extensions can be your go-to choice for an office party or a hangout with your coworkers. You might attempt the traditional loose ponytail for a straightforward occasion that will be simple to manage and suitable for the event.
To an engagement party: The most excellent occasion to test out novel ponytail styles with ponytail hair extensions is an engagement party. Try out various haircuts and original ideas to turn heads at the engagement celebration.
Conclusion
When someone says "ponytail", many ideas come to mind, especially for women who like to wear them. Well, it might sound petty, but this is how most people feel about the ponytail style.
A ponytail can be used to indicate attractiveness, energy, or even fun. Over the years, the ponytail has been portrayed in various ways, but it has never gone out of style.
Are you sick of your ponytail failing to swish in the wind by even one inch? Whether it's a stylish braided ponytail, a textured high ponytail, or a sleeker appearance to hide third-day hair, ponytails will still be an everyday hairstyle for women. But remember to ponytail your hair first, then choose where you want to set the magnificent style.
Related posts