What is Accounting Software? – Uses, Advantages, and Types
Next Web Blog, 1 year ago
0
5 min

read
513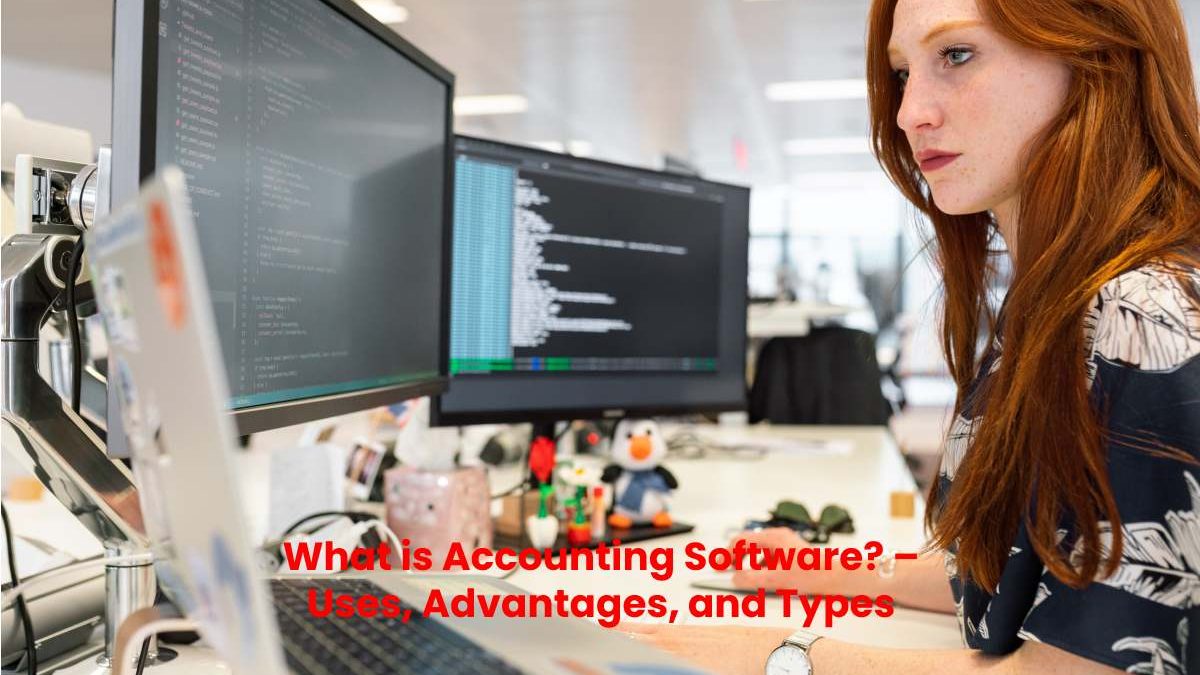 Accounting software is a program that simplifies the recording and reporting tasks of a company's operations. The capabilities and functionalities of these differ from product to product.
For medium and small companies, the characteristics of the average software on the market are usually enough. However, larger organizations tend to select more extensive, more customized programs that allow them to integrate a large amount of information from many different internal areas.
Uses of Accounting Software
These are some of the tasks that you can perform through good accounting software
Processing of invoices
Processing invoices is an essential requirement of any company. This software will allow you to record who owes you and how much, and when the payment term will expire. Other standard features are automatic billing and payment reminders.
Debts to Pay
All business need to keep the way of their expenses and how much money they owe. The software usually includes purchase orders, receipts, and other expenses that make all these operations easy.
Banking Paperwork
Every accounting software should function as a link to the bank. In this way, it is possible to make payments and import account statements.
Reports generation
Accounting is directly related to the analysis of numbers. For this reason, all accounting systems provide financial reports to analyze the company's figures and make relevant decisions.
Advantages of Accounting Software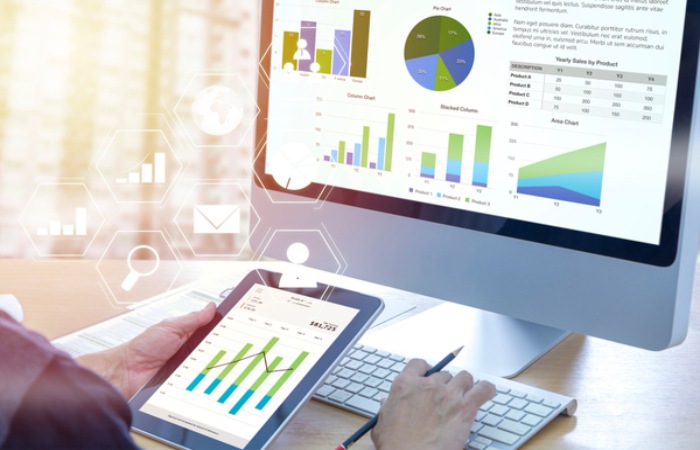 On the other hand, the programs used in accounting provide several benefits to the company. Let's review some of them.
Integrates with Other Company Applications
As we all know, company information only grows and becomes more complex over time. Many accounting programs can be integrated into the different applications of the company. In this way, it is possible to access the information of two or more other applications from the same place.
These programs can be integrated with internet payment gateways, customer relationship management software, reporting applications, and information management systems. Thus, sales and business administration functions are added to accounting.
Data Loss is Reduced
Creating backups of all the papers and books can be a chore, and many people don't want to copy all those files by hand. However, if you don't make copies of these, you could quickly lose essential documents.
Fortunately, many accounting programs take care of organizing and storing data. How it is stored is easy to access, thus facilitating subsequent revisions and consultations.
Makes Information More Accessible
Today there are alternatives such as cloud accounting software. These options allow you to access your numbers whenever you want. All you need is an excellent mobile device and an internet connection.
Tax Simplification
Taxes often take up a lot of valuable time for businesses. Generally, it is necessary to keep track of all the operations, calculate the amount and fill in the income. Accounting software simplifies this process by keeping everything in one place.
Your earnings reports are automatically generated, and you can file earnings directly from the accounting system. All this without having to rely on an external application.
Automate Tasks
Entering data manually is not only tedious but also causes many errors. By automating tasks, you avoid these problems and significantly increase your productivity. A good accounting program makes data entry a one-time entry and automatically pulls your information when you need to create a transaction.
Now you know what an accounting program is. You will find many of these software's in the market. Select the most convenient and simplify your daily tasks. Do you feel that it can be helpful for you?
Types of Accounting Software
There are several accounting software classes or types whose characteristics vary from one to another. Specifically, the following types differ depending mainly on the magnitude of the business to which it is apply or the kind of program that is require for it, depending on the functions it offers to the company.
Spreadsheets
Spreadsheets programs like Excel, among others, are a perfect tool to manage a business or company more efficiently. It is more efficient for small or medium-sized companies or companies, or those that do not need to use a very complex program to keep the accounts and save the cost of this.
There are spreadsheet programs both offline and in the cloud. Spreadsheets can be configured to control income and expenses, cash flow, payroll, among many other options and financial data. You can even make graphs and tables with this data.
Personal Accounting Software
In general, personal accounting software is create by the same company that requires it and is adapt to its needs and procedures in a personalize and specific way.
This kind of program arises due to the need for the employees of a company to facilitate their tasks and jobs in the accounting area, for which the same company carries out the development of the program. This software can be develop using spreadsheets adapted to the company's needs, or it can be its computer program.
Business Accounting Software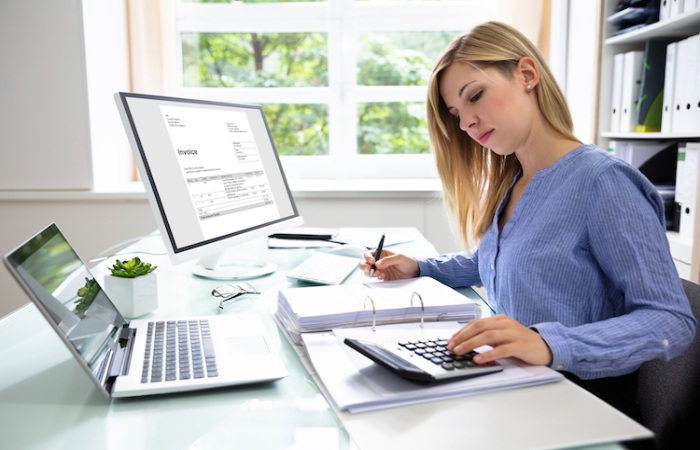 A business accounting software is similar to commercial accounting software, although it has many more functions and is mainly orient to large companies with a high level of transactions. They are not focuses solely on accounting but also have parts for the administrative management of the company.
They offer robust tools with extensive functionalities, and their use is more advanced. You can integrate tools or modules such as project planning, workflow management, administrative area management and control, and developed and personalized statistical reports.
Conclusion
Accounting software describes an application software that records and processes accounting transactions within functional modules such as accounts payable, accounts receivable, journal, general ledger, payroll, and trial balance. It functions as an accounting information system.
Also Read: What is Application Software? –  Features, Types, and Examples
Related posts