How to Delete Whatsapp Message a Complete Guide
Next Web Blog, 3 months ago
6 min

read
391
In this article, we review everything you need to know about how to delete WhatsApp messages sent on WhatsApp. We tell you how much time you have, how you can delete a message in different cases, everything you should consider when performing this action on WhatsApp, and some more tips that may be useful if you need to delete messages on WhatsApp.
How to delete WhatsApp messages?

Here's how you can delete a message. You should know that you can delete it for yourself or all users. Be careful not to click on the option for yourself when you want to delete it for everyone because, in that case, other users will still be able to see your message.
For you
To delete messages, you must access the conversation, hold down the news for a moment and choose the "Delete" option. Once this is done, you will also see that WhatsApp allows you to select several messages to delete them altogether, and once the section is done, you will have to click on the Recycle Bin icon.
When you do this, a menu will appear in which you can choose if you want to delete the message only for you or everyone, that is, for you only or for you and the recipients. In this case, you must choose the option "for you." It's a handy alternative if you want to remove certain content because you don't want it to remain in your conversations for personal reasons.
For all
If you want to delete the messages for everyone, again, you must follow the same procedure, but in this case, you must select the option "for everyone."
It has carried out this process, and you should know that the recipients of the messages may have been able to read their content, both in an individual conversation and in a group chat, if they have been faster than you and have already accessed the conversation and reviewed the message. If you are quick, you can prevent this from happening.
When you delete a message, it will be replaced by the text: "You delete this message" in the conversation.
What to keep in mind: leave a trace
Also, even if we have removed the messages from the discord, we must remember that they leave a trace.
For these messages to be deleted successfully, both the sender and the recipient must use the latest WhatsApp version.
If the recipient uses a device with the iOS operating system, they can store the multimedia files in their memory even after deleting your message. Therefore, if they have sent a photo or video and you have removed it from the chat, the other person can still access this content from their gallery.
If the message in question has not been successfully deleted on the recipient's phone, you will not receive any notification. In this sense, it is recommended, as we have previously pointed out, that you make sure you have the most recent version and apply all the updates. Only then will you be sure that your message has been deleted?
Group participants will be able to see which admin (only admins can delete messages in groups) deleted a message.
How to delete old WhatsApp messages?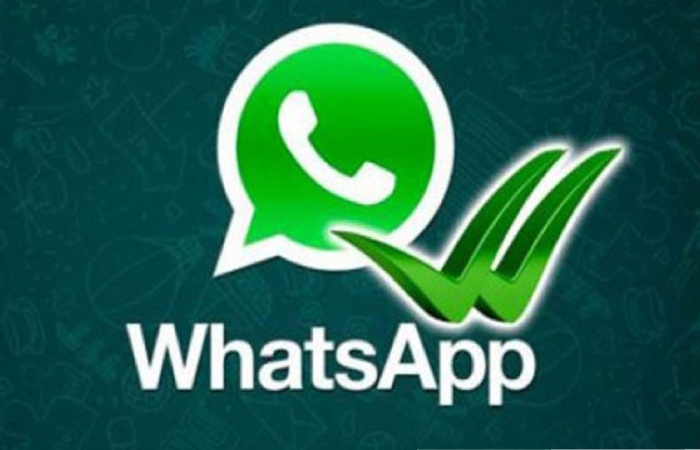 If, for some reason, you decide to delete a WhatsApp message after several days or months, the option to delete the message will not be available to everyone. In that case, you must opt for a little hack for WhatsApp.
First, you must activate the airplane mode on your mobile.
Force stop WhatsApp through Settings > Applications > WhatsApp > Force Stop.
Once this is done, return to the settings and select Date and Time.
You must put the exact date of the message you want to delete there.
Open WhatsApp and delete the message for everyone.
When finished, set the average time again, remove the airplane mode, and activate the internet connection.
Remember that WhatsApp may prevent access if you do not set the correct date and time.
Although this trick works in most cases, you still won't be able to delete ancient messages. You can delete the ones you sent within 7-8 days ago for everyone. Beyond that time, you only have the option to delete the message for yourself. That is, it is not possible to delete messages for everyone after months.
Delete messages on WhatsApp: what you have to take into account
In addition to all the methods to delete WhatsApp messages in different circumstances, we leave you some tips on the subject:
Don't Wait Too Long
Always try to delete messages within two and a half days maximum. If you take much longer than the limit, which is 60 hours, the process to delete it is more complicated, and you will not always be sure that the other person has not read it by now.
The other person knows when you delete a message for everyone
When deleting a WhatsApp message for everyone, a notification will inevitably appear informing you of it. You can clear the information, but the other chat members will still see it.
If you're an admin in a group and delete another member's message, your name will appear next to the deleted message notification. In addition, you also have two days to delete messages sent by other group participants.
You can permanently delete a message for yourself.
WhatsApp lets you delete messages for yourself, no matter who sent them. It is a way to delete things you want to stop seeing or hiding. But by deleting for yourself, the content of the message remains in other people's chats, and you won't be able to do anything about it.
Take advantage of temporary messages.
Temporary messages are an excellent option to delete messages over time without them knowing. However, you should only use this alternative with trusted people, as the recipient can always take screenshots before the message is deleted.
You can too send photos and videos by selecting a single view. These files will not be saved on the mobile that receives them.
You Cannot Recover Deleted Messages On Whatsapp
At least it is not possible to do it by default, especially if you are not one of those who makes backup copies frequently. If someone deletes a message, you can try to recover the WhatsApp conversation, with or without a backup. In most cases, you depend on some external application for it.
Related posts