What is Process Automation? – Work, Benefits, and More
Next Web Blog, 2 years ago
7 min

read
484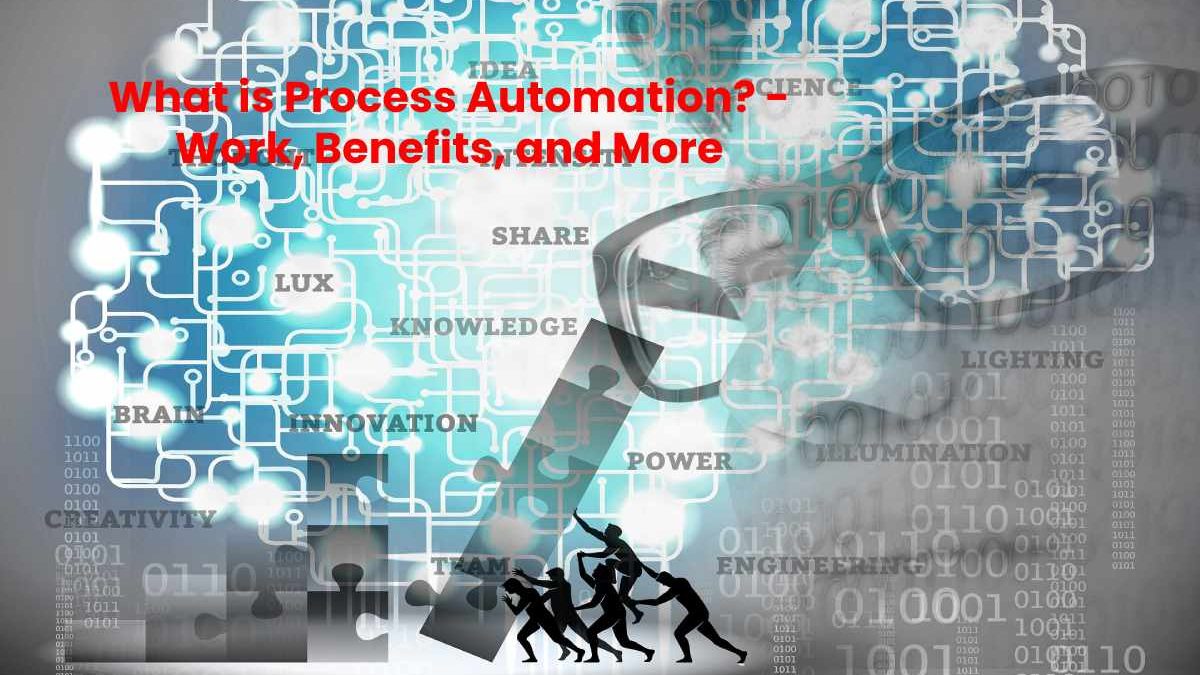 What Is Process Automation?
We will move process automation into our daily routine for ease of understanding. We use technology to our advantage several times, saving time and effort: using a food delivery application or having a smart home, where you control the air conditioner's temperature by cell phone.
Process automation could be compare to something similar in a simple analogy but applied to business reality.
What is the Purpose of Process Automation?
The main goal of process automation is to improve workflow progress in an organization. It is possible to replace manual activities with automated ones or use software and systems to support different activities. With automation, it is possible to reduce costs, time, waste, increase productivity, minimize failures, and also control all business processes in real-time.
For a better understanding, imagine a purchase requisition process. Done "manually," the Purchasing team must negotiate with suppliers by phone or email, wait for returns, send them to the person responsible for admiring the budgets and locate the cost center, among many other operations.
Now think that all these processes are concentrate in the same system, in an automated way. Through forms and steps already predefined and design in the tool, the entire organizational purchasing flow can be standardized and carried out online, including:
budget approval phase, in which it is enough to designate the person in charge
quotation, with automatic generation for suppliers
evaluation of the technical feasibility, using predefined commercial rules
securities trading, based on cost rules
approval
receipt of payment
hiring
Any employee who has access to the system can follow the progress of the process and act accordingly. It prevents errors and speeds up the execution of activities, among other benefits.
How to Automate a Process?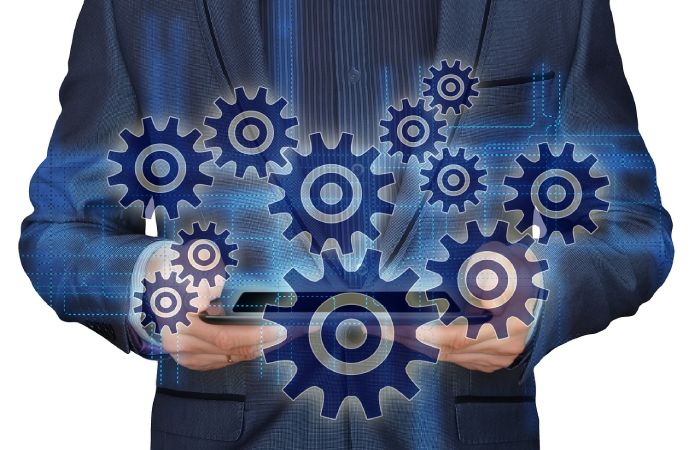 All of the above can be done through a process automation tool.
A company that focuses on processes and implements Business Process Management (BPM) seeks continuous improvement. Through process analysis and control, the goal is always to improve workflow to correct errors and achieve strategic goals. To do this, a BPMS (Business Process Management Suite or System) is used, which is the software that maps, automates, executes, and monitors processes, following the BPM discipline in all its stages.
Among the stages of process management, process automation is present, above all, in three of them:
Implementation: Using the BPMS to insert the modelled processes and electronic forms, defining those responsible and priorities. Training is also provided to all professionals involved to understand how the systems work.
Deployment and execution: when the mapping of processes is put into practice, executing the activities themselves.
Monitoring: Monitoring the processes verifies if the process is expect and monitors the goals and objectives. Monitoring can be done automatically, and alerts can be sent for critical cases. This phase will be much easier with an already automate process since we will have the process information already in a system, and the reliability of the information will be excellent.
These three steps can be carry out after a series of previous stages, where the fundamental business processes are evaluate (phase called "AS IS"), problems are found. Then a redesign of these processes is carry out, considering the organization's objectives (degree "TO BE"). The mapping is thus implement in the BPMS.
How to Select Processes for Automation?
Here are some tips for selecting and maintaining processes for automation:
1. Do an Organizational Mapping
Therefore the first step is to verify the organization's processes to have a systemic view of the operation and identify possible bottlenecks, duplicate activities, or activities that do not add value.
After identifying the problems, selecting a process to become more efficient is necessary, eliminating weaknesses and waste.
2. Evaluate the Selected Process and its Potential
After mapping and selecting a process, an assessment should be made to see if automating the process will exceed the resources invest, eliminate errors, reduce long-term costs, and other win-win factors. Process.
3. Establish a Timeline and Team for Implementation
When defining the schedule, the expectations must be align with the entire team participating in the process. It is recommend that the implementation be done in stages. If there is more than one processor, it is more extensive. As new techniques are prioritize, intersections between existing processes should also be check. Testing to find and correct faults should also considered in the schedule. It is recommend that a team contains people responsible for all the areas involved in the process.
4. Training Program
Schedule training with all participants in each of the stages of the process.
5. Always Supervise
When implementing the automated process, it is necessary to maintain an analysis to evaluate the results. This analysis is usually done using indicators and charts. This way, it will likely find points that need improvement and confirm positive points. With that, the cycle will start again in organizational mapping.
What are the Advantages of Process Automation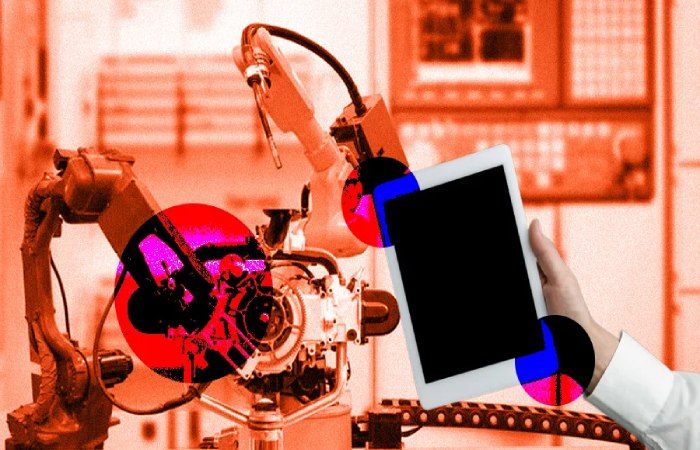 By automating processes using a BPMS, it is possible to achieve several actual results for business growth. Here are some of the benefits:
Costs Reduction
Cost reduction is one of the critical profits of process automation combine with BPM. It is possible to identify unnecessary expenses in each activity and eliminate them.
Standardization of Operations
The company can guarantee higher quality deliveries by standardizing processes following all business rules. The rules can also be automate, making the procedures according to the guidelines of those responsible.
Performance Monitoring
Decision-making also done in real-time and more assertively. At the end of the process, it is possible to generate consolidated reports to inform the objectives and results, facilitating restructuring, if necessary, a bonus for professionals and other management decisions. It is also possible to set performance indicators and configure them automatically to enable compliance.
Greater Operational Agility
Process automation can speed up all processes, shorten production cycles, eliminate unnecessary repetition and time between activities. This optimization is ideal for those who want to increase speed and efficiency since time is one of the leading productivity indicators.
Multiple Forms of Interaction
Process automation allows you to connect many means of interaction, such as mobile devices, the company portal, corporate email, obsolete legacy systems, etc. It gives you agility to the process and facilitates its progress.
Tasks Accessible to all Actors
All the professionals involved in the processes – be it the executor or the manager – will have easy access to the activities and know the progress of the tasks in real-time. Furthermore, with BPMS, it is possible to distribute tasks automatically, defining those responsible for the process and the cost centre covered.
Ease of Setting Priorities
Process managers can determine which activities are most important to perform first, making them visible to professionals and blocking low-priority actions. Thus, it focuses on the essential, avoiding wasting time and effort.
Process Traceability
Automated processes become easier to monitor and track. In addition to the control of managers, the procedures are also easily auditable, generating transparency for the organization. All the data will be available and documented every time the process runs, such as who performed it, what they did, when, with what resources, etc.
Integration with Systems
BPMS can be integrated with other internal platforms and systems, such as purchasing, HR, marketing, supplier and inventory management, and external systems, such as the Internal Revenue Service and the Post Office, automating all activities and bringing them together.
Conclusion
Process automation customs technology to automate complex business methods. It naturally has three functions automating processes, centralizing information, and reducing the requirement for input from people. It is design to remove bottlenecks decrease errors and loss of data, all while increasing transparency, communication across departments, and speed of processing
Also Read: What is a Web Application? – Benefits, Types, and More
Related posts