The Ultimate guide to setup pmjay
Next Web Blog, 3 weeks ago
0
7 min

read
43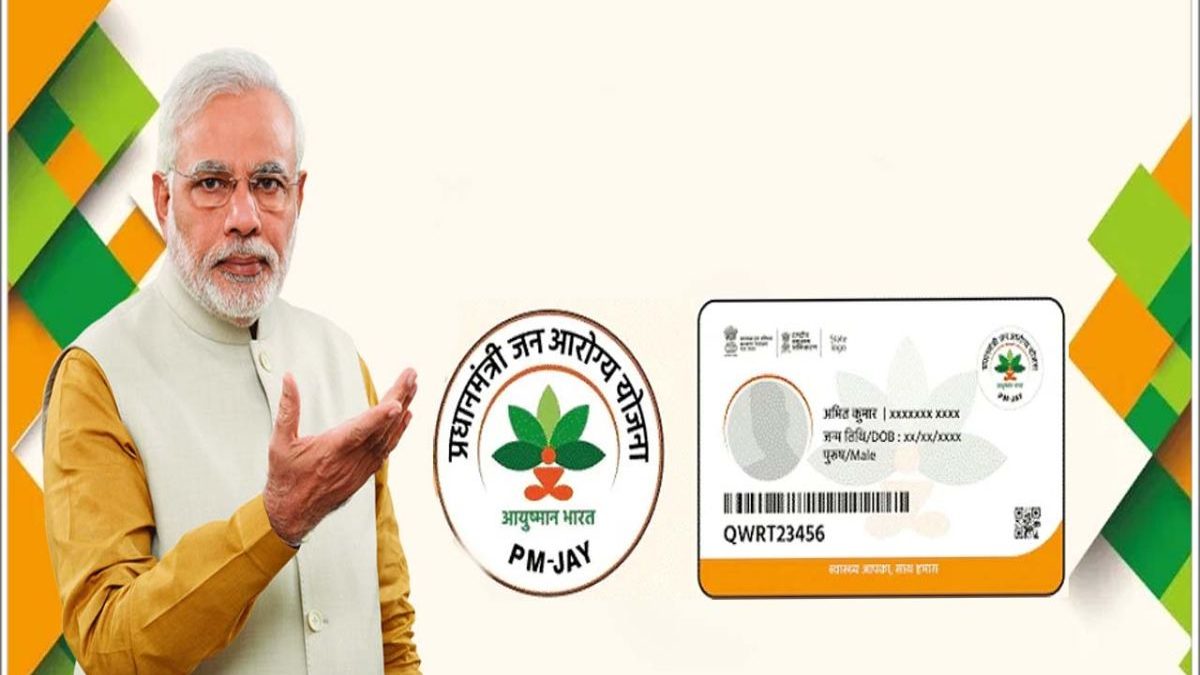 Information
Are you looking for an ultimate guide to setup PMJAY? You've come to the right place! PMJAY stands for Pradhan Mantri Jan Aarogya Yojana, a government-run healthcare scheme providing free medical treatment to the financially weaker sections of society.
This blog will give you all the information you need to know about setting up PMJAY. We'll discuss the benefits of this scheme, how to register for it, and what steps you should take before enrolling in this program.
We need you to feel confident that your PMJAY setup is perfect. So let's dive straight in and get started!
What Is PMJAY and Why You Need to Setup PMJAY
If you're looking for the ultimate method to take control of your healthcare, PMJAY is the answer. PMJAY stands for Pradhan Mantri Jan Arogya Yojana, a government-backed health insurance program that covers various medical expenses. This coverage applies to 10 crore families in India, many of whom had never had access to health insurance.
Setting up PMJAY can help you access various services such as vaccinations, treatments in hospitals and clinics, medicines, and laboratory tests. These services are free if you're enrolled in PMJAY and have no out-of-pocket expenses as long as they're cover under the scheme. You also get free ambulance services in case of emergencies.
Not only does PMJAY provide you with access to quality healthcare, but it also helps alleviate the financial stress associated with large medical bills. So if you need to save money and stay on top of your health, setting up PMJAY is the way to go.
Components Required to Setup PMJAY
One of the most significant advantages of PMJAY is that it is a complete package that ensures everyone access to quality healthcare without any gaps. To achieve this, PMJAY has specific components within its system that allow it to run and function seamlessly.
Here are the components of PMJAY:
Healthcare Providers for Delivery of Care – This includes public healthcare providers such as government hospitals, private hospitals, and other institutions like NGOs, along with impaneled health professionals like doctors, nurses, specialists, and others eligible to provide medical care.
Technology Platforms- This includes different ICT applications like telemedicine, online registration portals, and a comprehensive data repository that citizens and other stakeholders can use.
Standardized Health Services – Different services are offered under the scheme, which is both preventive and curative. These services include diagnostics, medicines, surgeries, and other services like dialysis, among many others.
Operational Guidelines- This includes the operational guidelines that govern the implementation of the scheme in states, including norms for enrollment and eligibility criteria for beneficiaries for availing these services.
Quality Assurance- This is an integral part of PMJAY as the scheme needs assurance regarding the quality of care delivered through these providers. To ensure this, there is an established accreditation process for healthcare providers and quality monitoring at all levels from central, state, and district levels through different methods like self-assessment surveys, amongst many others.
How to Register and Apply for PMJAY
Ready to get started with the Pradhan Mantri Jan Arogya Yojana (PMJAY)? Here's what you need to know to register and apply.
PMJAY Health Identification Card
To avail of any healthcare benefits under PMJAY, the beneficiary must have a valid PMJAY Health Identification Card (HIC). The beneficiary can get this card by registering themself and their family members on the PMJAY portal. Once the registration is successful, a HIC will be issued to each beneficiary.
Register for PMJAY
Registration for PMJAY is simple. All you need is identity proof, address proof, the Aadhaar number of all family members, bank account details, and contact details such as phone number/email ID. Once all these documents are submitted, you will receive your HIC in a few days.
Applying for PMJAY
Once a beneficiary has their HIC and registered through their States portal, they can search for health coverages available under PMJAY. After finding coverage that suits their needs, they can apply online or offline through public or private hospitals empaneled with PMJAY. After application, they can avail of cashless treatments up to Rs 5 lakhs annually in empaneled hospitals across India.
Empanelment of Hospitals and Health Care Providers Under PMJAY
The Pradhan Mantri Jan Arogya Yojana (PMJAY) provides health assurance to the people of India, and this is done through empaneling hospitals and health care providers. It covers a wide choice of medical services with up to Rs. 5 lacks coverage for each family per year.
So what does this process involve?
Three-tiered System
The three-tier system under PMJAY involves the following:
Empanelment of hospitals at the State Level (ESI/State Health Agency)
Empanelment of hospitals at the District Level (DTA/District Hospital)
Empanelment of hospitals at the National Level (NHA/National Health Agency)
This three-tiered system ensures citizens have access to multiple hospitals that are empanel under the PMJAY scheme, thus providing better coverage and medical services.
Prerequisites for Hospitals
Hospitals wishing to be empaneled under PMJAY must meet specific criteria, such as:
All necessary facilities and infrastructure are in place, including beds, laboratories, equipment, etc.
Having all necessary qualifications such as MBBS, MD/MS, or equivalent degrees
Having a valid registration with the Medical Council of India (MCI)
Following guidelines set by the Government of India
The World Health Organization (WHO) specified that these prerequisites ensure that hospitals meet international standards. This way,
PMJAY Beneficiary Identification – How to Identify and Enroll Beneficiaries
Identifying and enrolling people into the Pradhan Mantri Jan Arogya Yojana (PMJAY) scheme is integral to setting up the program. PMJAY aims to provide free health insurance coverage to more than 500 million citizens, making beneficiary identification a vital stage in the setup process.
Identification Process
The PMJAY beneficiary identification process consists of three main steps:
Collection of data
Verification of details
Enrollment of eligible beneficiaries
Data collection involves collecting information from eligible beneficiaries, such as name, address, age, and identification documents like Aadhaar number and PAN card. This data is then verified by authentication agencies against various government databases to ensure accuracy and validate the identity of each beneficiary. After all, the data has been verified, and beneficiaries can be enrolled into the PMJAY scheme to access healthcare services at no cost.
It's important to note that sign-up is entirely voluntary, and those who choose not to join the PMJAY scheme can opt-out at any time without any penalties or repercussions. Those enrolled in the program can also opt-out anytime they wish. It makes it easy for individuals and families to choose whether or not they want to use PMJAY benefits, giving them greater control over their health decisions and costs.
IT Infrastructure Required for PMJAY – Software and Hardware Needs
When it comes to setting up PMJAY, there are many components that you need to think about. From software to hardware and even training staff, a lot of IT infrastructure is required for PMJAY. Let's look at some of the things that your organization should have in place before proceeding with the PMJAY setup.
Software Requirements
The healthcare software you use should be comprehensive enough to handle all the components of PMJAY, like online registration of beneficiaries, eligibility checking, claims processing and reimbursement, provider payments, and more.
Hardware Requirements
PMJAY calls for various hardware requirements, including computers, printers, scanners, UPS systems, and networking devices like routers and switches. These devices must be kept in optimal working condition at all times to ensure smooth system functioning.
Training Staff
Ensuring that your staff is well-trained to use PMJAY properly and understand its features and functions is essential. Specific training should be provided on the beneficiary registration process, claim entry & analysis, and payment process.
It is also important for staff members to be aware of security procedures to protect patient data from unauthorized access or any fraudulent activity.
Conclusion
In summary, it is clear that setting up PMJAY isn't as complicated as it seems at first. With the proper knowledge and resources, you can have this fantastic health insurance program up and running quickly. PMJAY comes with a wide range of benefits and privileges that can help you and your family access quality healthcare at an affordable cost in both rural and urban areas. All you have to understand the process, make sure you have the necessary documentation, and then start the setup process. With the resources in this guide, you should be able to do just that easily.
Related posts