What is Agricultural Marketing? – Developing, Importance, and More
Next Web Blog, 2 years ago
4 min

read
769
Agricultural Marketing
Agricultural Marketing can be defined as a series of services involved in moving a product from production to the point of consumption. Such activities cannot occur without the exchange of information and often depend on the availability of adequate finances.
Agricultural marketing comprises a series of interconnected activities ranging from production planning, cultivation, harvesting, packaging, transportation, storage, processing of agricultural and food products to their distribution and sale.
Developing of Agricultural Marketing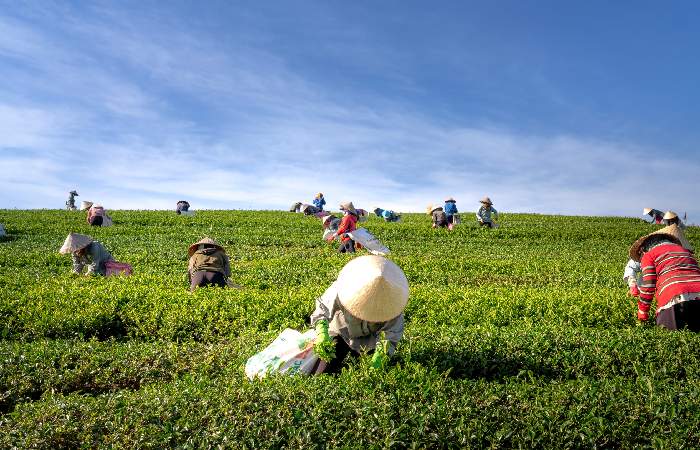 It is an essential part, in many cases, of short marketing circuits, the production of local varieties, and the consumption of local products, with their positive consequences for sustainability.
Agricultural marketing covers the services that deal with getting agricultural produce from the farm to the consumer. Thus there are numerous interconnect activities involve in this process. During which growers can sell their crops to conserve money and replant and cultivate.
Agricultural marketing is done by the private sector rather than by governments, and all steps in the chain must benefit the participants. Support to developing countries for agricultural progress is carried out by organizations such as the FAO1 and various donor organizations.
Importance of Agricultural Marketing
Improving marketing systems requires a robust private sector, backed by appropriate policies, effective legislative networks, and government support services. Some organizations support developing countries to develop their agricultural marketing systems. Including the FAO Agricultural Marketing Unit and various donor organizations. Recently, NGOs have also been interest in linking farmers with markets.
Such services may include the provision of market infrastructure, market information, and marketing extension services capable of advising farmers on marketing. In addition, new business links between agribusinesses, retailers, and farmers. Are gradually developing through contract farming, collective marketing, and other forms of collective action.
The Current Moment of Agricultural Marketing
During the last three years, Familia de la Tierra has promoted the commercialization of ecological products from at least twenty producer. Organizations at the national level, locating a portfolio of more than 180 products. From the indigenous and peasant economy at the national level and finding various channels through from which these products flow. Below we show the characteristics of these channels, their dimension, and their potential within the process of economic empowerment of the producer communities.
Specialized Stores
To serve this type of channel, coordination with different producers is need to consolidate a portfolio that makes distribution costs viable. In addition, the diversity of products offered by a store makes it necessary to minimize the number of suppliers. Without minimizing their variety, which is why a network of producers at the national level, with products from various ecosystems, is present as an opportunity to build a synergy between networks of producers and stores. Approximately 20 stores in the city offer organic, ecological, and alternative products; these stores are present as a potential for small networks of organized producers as long as there are differentiate and favorable payment agreements.
Health & Wellness
The high-entropy industrial production model, in turn, generated a whole series of chronic diseases due to the contamination of food with pesticides and petrochemical derivatives. The consequent contamination of aquifers and water flows, and increasingly charged urban air. with greenhouse gases and industrial waste. As an effect, there is a growing trend of people concerned about their health and bodies, people. Who decide to consume products from local gardens that do not contain chemicals, and also patients treated for chronic diseases who ingest significant amounts of organic food as part of their treatment.
Village Markets
The village markets are a local initiative that allows products to be brought directly from the orchards to previously identify consumers. In the case of this proposal, the markets have been carry out in the village  municipality. A place where people who usually consume organic products live. District institutions have supported these markets. They have had positive results for the producers  who collect their products locally. Organize themselves to transport these, and the market tents and carry out the sale of their products.
Future Bets
Indeed, there is still a lengthy method to go to consolidate a stable market for agroecological producers. However small network the public and private sectors must stimulate rural enterprises to empower. These producers  give them the possibility of staying on the land, earning income, dignity and just and desirable quality of life. Industrialization has practically managed to eliminate small producers from the market scenario. Networks are the tools that allow them to achieve horizontal economies of scale. And staggering to take over economic spaces in the city.
There are different community initiatives to promote local ecological production processes; among them, we highlight some that we consider essential for strengthening organizations from the bottom up.
Conclusion
Agricultural marketing covers services for getting agricultural produce from the farm to the consumer. Thus there are numerous interconnect activities involve.
Also Read: What is Brand Marketing? A Complete Guide
Related posts