Use the Internet to Have Fun With Your Family
Next Web Blog, 1 year ago
0
4 min

read
455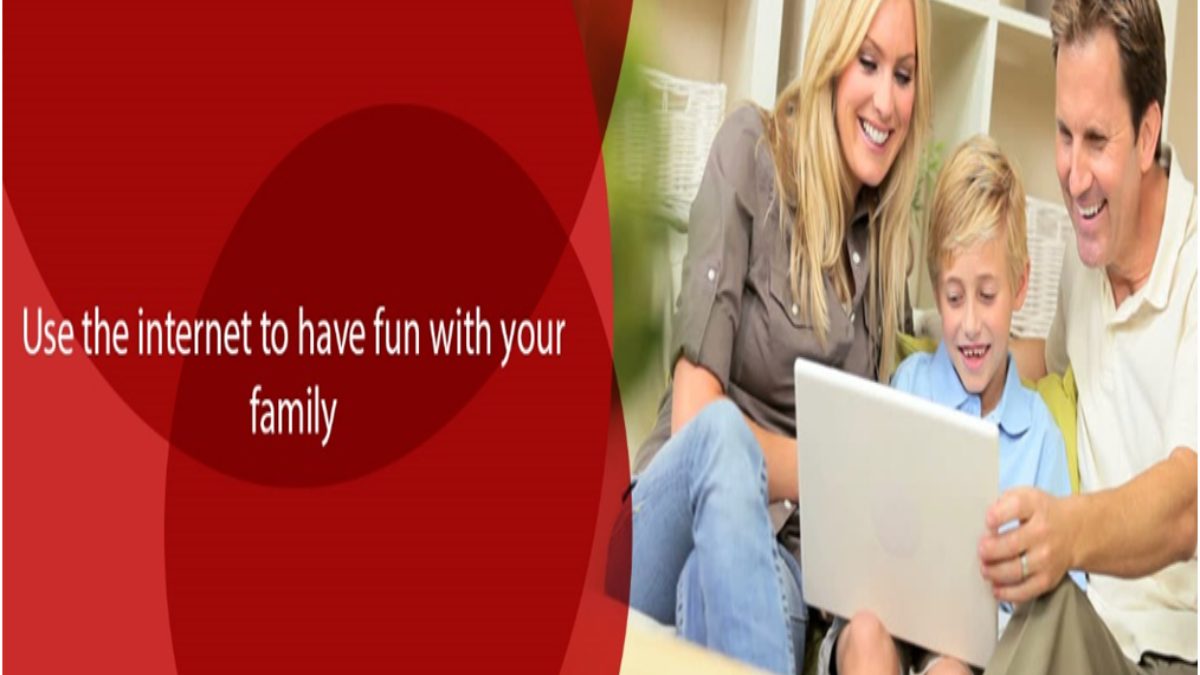 The internet is a very useful tool if you know how to use it. You can use the devices in your home to bond with the rest of your family and spend time together. You can look up the news, watch movies together, and play games together. The possibilities are endless. Read more about how you can use online resources to get closer to your kids.
Teach kids safety
Just like you teach your kids to stay safe in public, you need to teach them how to stay safe online. Sit with them and browse the internet to help them learn what the safest way to enjoy different websites is.
Use teacher-approved apps
Try to include some educational apps on devices and incorporate learning into your daily routines. You can find age-appropriate movies that can enrich their knowledge and still be fun.
Use YouTube Kids
Your kids will learn to use YouTube at some point, but you need to ensure they use YouTube kids. You can safely access appropriate videos for them that is free of coarse language and explicit content.
Enjoy Google Lens
Google lens allows you to learn about the things around you. All you need to do is point your camera at an object and let the app offer you information about it. This is also possible with dogs, plants, and animals. Point the camera at a plant and learn more about it, or point your camera at landmarks to learn more about their history.
Exercise with your kids
You can exercise with your family and get fit together. You can find videos online that teach you and your kids the right ways to perform exercises and yoga poses. This is a good way to help them release their energy and helps everyone stay healthy.
Have a dance party
Parties don't have to just be with your kids and their friends. You can arrange a dance party with your kids and get things going. Turn up the music on any one of the music apps that you use and just dance your feelings out with your family. Remember to stay hydrated.
Watch movies and shows
While parents expect their children to be spending the majority of their time doing something educational, it's just not healthy. Your child spends eight hours in school and returns home to do more homework. They need to be able to spend some of their time relaxing and enjoying themselves.
The easiest way for you to help them de-stress after their long day is by watching an episode or two of their favorite show with them. You can also arrange weekly movie nights, where you and your family can get together and watch a family-friendly movie on one of your favorite streaming apps. All you need to enhance your streaming experience is a high-speed Optimum Internet connection.
Play their games
Your children will want to play online games at some point. Instead of taking those games away from them, you can try another approach. Let them play their games for just some time and set a timer that they have to adhere to, daily.
Cook Together
One of the best ways for you to enjoy some time together is to cook up something yummy together. You can pull up videos that explain each step for you and your kid that you can follow easily. Take out a few hours on the weekend to bake some sweet treats or make homemade pizza. This can also be a fun weekly tradition that will help you all bond.
Download Ebooks
It's not always possible for you to visit bookstores and buy books. Instead, you can sign up with a library and access their online collection to read the books they have. Once your kid gets started, he is bound to spend more time reading their books. Additionally, you can also read them the books before bedtime.
Learn about art and culture
There are a number of websites and museums that offer you online tours of their collections. You can take out the time to browse through these paintings and art pieces and learn more about each of them. This is an interesting way to learn instead of just browsing through books.
In Summary
All your bonding experiences are going to help you all strengthen your relations. And the internet offers you easy and fun ways to do just that. All you need is a reliable internet connection that offers high download speeds. You can contact Servicio al cliente de Optimum for more information.
Related posts