What is Social Media Management? –  Importance, and More
Next Web Blog, 2 years ago
7 min

read
417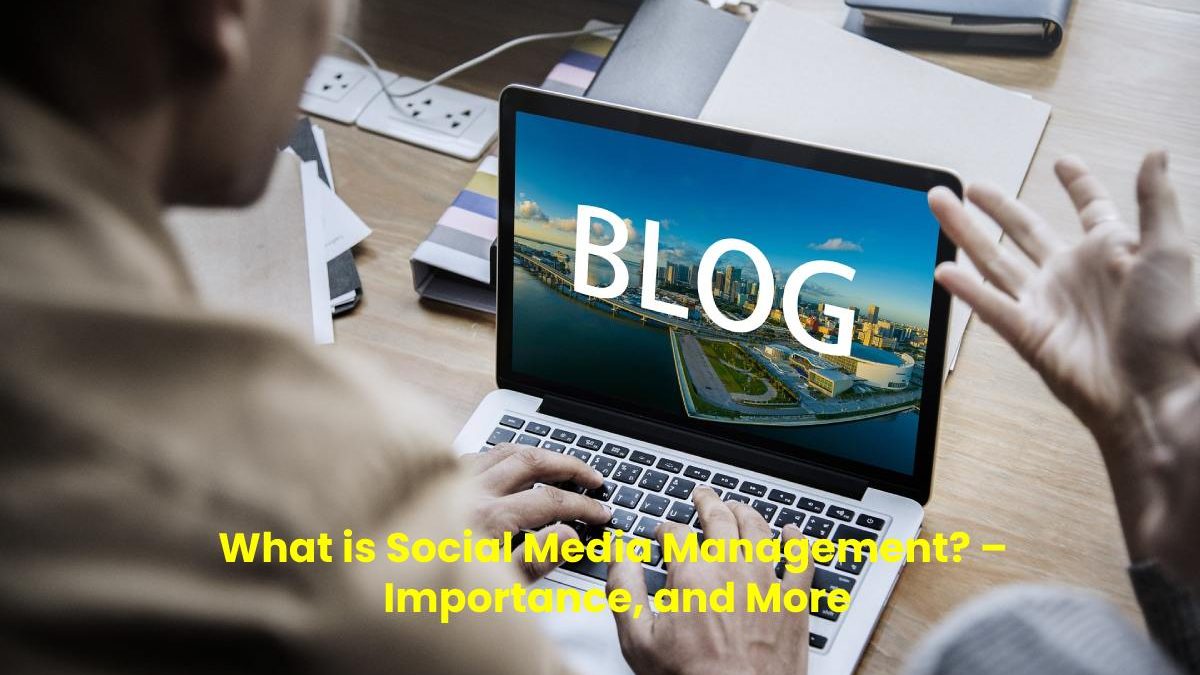 Social media management is a set of daily actions that you develop to promote your business and mainly to bring users closer and retain them. These actions range from choosing the social network to create a profile to analyzing the content to be published.
In other words, doing good social media management means understanding your target audience from the beginning and, mainly, the reason for interacting with people in a particular communication channel.
Why is it Important to do Good Social Media Management?
The importance of good monitoring of your social networks is based on the fact that they are one of the main tools to interact with your audience. You can, for example, better promote your products or services through images, texts, and even videos. Likewise, with them, you also open a space for people to get to know your work better since, as we said, it is possible to turn them into a valid showcase of your business.
In any case, do not make your social networks just a showcase that always talks about your business because that can be boring for users. Ideally, you should give your followers 80% valuable content and only 20% about your product, brand, or service.
Another advantage of using more than one social network is opening several interaction channels with customers, facilitating your communication, especially if you have a digital business, because it humanizes and creates more empathy between users and your company.
Finally, the main advantage is that you make yourself known. An active business profile on social media allows people who have never heard of your business to learn about it, interact with you, and, who knows, even become your customers.
How to Manage your Social Networks?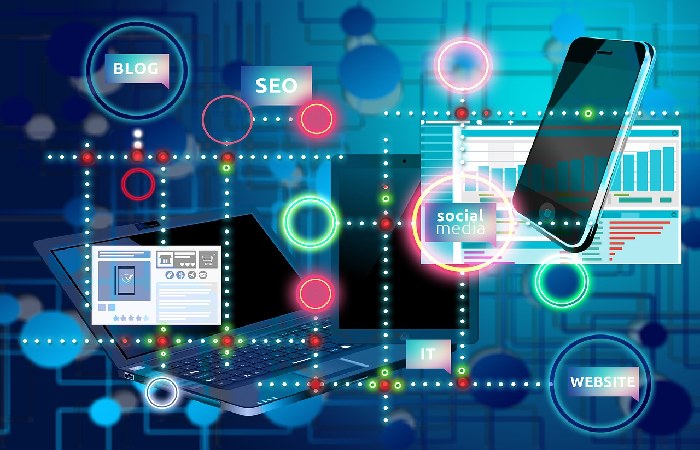 So far, you already know that it is essential to interact with your audience and that they are on different social networks. In addition, you already know that it is worth being present in other media to communicate better with those who search for your products.
1. Know your Audience Well
Before even choosing which communication channel to create a profile on, you need to thoroughly research your potential client to be active where those people are. For that, you need to have well-defined, from the beginning, who your buyer persona is, that is, the public to whom you will speak.
Try to understand their purchasing habits, personal tastes, pains, and especially the most used social networks. You likely have more than one buyer persona for your business, and that's not a problem. However, it would benefit if you noticed that you must be present where that audience is, so never start a strategy without knowing clearly who you will target that action.
Knowing who you will talk to and understanding which networks you will use will not be enough to create a profile on each, and I believe that communication will flow easily. In truth, you need to develop good promotion work in those channels, which requires planning.
2. Select your Main Social Networks
As we have already said at the beginning of this post, your audience may be in more than one social network, which does not mean that all the people who have Facebook have a LinkedIn profile, for example.
The truth is that there are several social networks, and you can even know the channels that your audience uses by searching for buyer personas, but that does not mean that all people will be in all the networks that you have mapped at the same time. After all, each user has a different taste, which also applies to the choice of social networks.
For this reason, you must create profiles of your brand in all communication channels where your audience is to reach as many people as possible.
3. Have a Goal
What is the use of having several profiles on social networks if you do not have a goal for them Without a doubt, the use of one of the communication channels without a defined plan will not contribute to the growth of your business in the way you imagine! That is why we suggest you define goals in each social network and understand the best marketing strategies for each medium.
Some goals you can have on social media are
Disseminate your brand/product/service
Interact and communicate better with your audience and potential customers
Educate your audience with quality content
Create a community of fans who will promote your business
Increase your sales
Create ads
Regardless of the strategy you choose, remember to define a common goal to achieve good social media management. So you can think of activities that complement not only your promotions in other. Communication channels but also with the moment your company is experiencing.
The exciting thing about doing this planning is that you don't need to focus on the same goal all the time. For example, after creating your profiles on social networks and starting to promote your brand, it may seem attractive to change your plan, and you can do this at any time.
4. Create Relevant Content
There is a lot of content on the Internet, and users have access to everything produced daily. That is why it is essential to find ways to stand out to attract the attention of those who track you on social networks. In this sense, one of the critical steps to create quality. And relevant content is to understand the best publication formats in each social network.
Let's look at some examples
On Facebook, we advise you to display information related to your business, in addition to posting calls that lead to your blog texts, making calls to your videos, and posting ads for your products.
Instagram is a more graphic social network, so don't hesitate to take care of the pictures and make stories. But try not to show your product all the time.
With a YouTube channel, you can make videos that show solutions and explanations. Regarding minor daily problems that have to do with your business. And make Collab's with other YouTubers to attract new audiences.
Use LinkedIn to advertise possible vacancies in your business; create articles in the network itself to increase your authority in your niche and share your blog posts.
On Twitter, you can create polls; make an attractive copy with a few words that arouse people's interest to learn about your business, etc.
5. Post Regularly
Well, now you know who your viewers are, which social networks they use the most. And you have interesting content, but if you don't publish regularly. It is a big mistake when it comes to managing social networks. There's no point in having everything planned out if you're not constantly engaging with your audience on social media.
People like to know that they are essential to you. And one way to do that is by always creating relevant content. We are not saying that you need to post something new every day. Even because this can be difficult initially, primarily if you work alone. But you must achieve regularity in that process.
In any case, the virtual object is to be constant and publish exciting content at least every week. Thus, your followers will know the days they can interact with you on each network and wait for your publications.
6. Schedule your Posts
It is a valuable idea mainly for those who work alone. After having a weekly calendar, you can now plan your publications on social networks, so you don't forget anything.
In general, these media already can automate the scheduling, which allows you to upload the posts. You have prepared and advanced the work of days, weeks, and even months. However, if your chosen social network doesn't have that option. You can put a weekly alert on your calendar to remind you when to upload your content.
Conclusion
The management of social media involves several stages that include the definition of the strategy and positioning. The planning of publications and execution, and the follow-up and survey of the results.
Also Read: What is a Web Application? – Benefits, Types, and More
Related posts