The Ultimate Guide To T-Mobile Customer Service
Next Web Blog, 3 months ago
9 min

read
166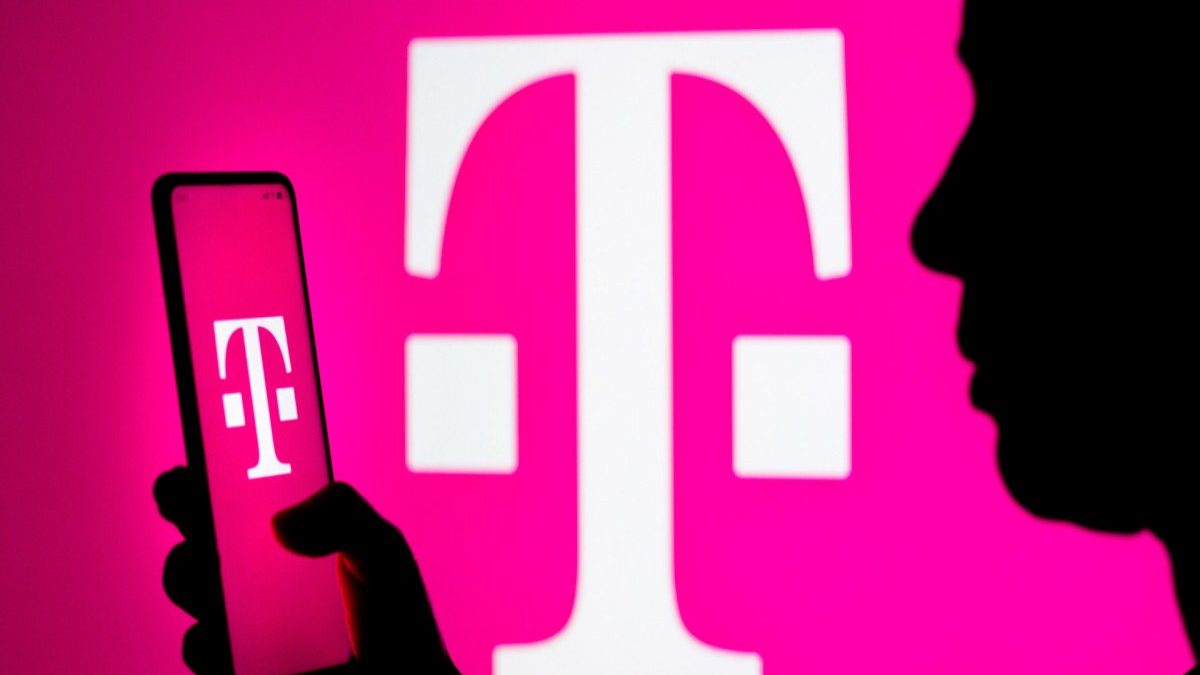 About T Mobile Customer Service
T-Mobile is a major telecommunications company that provides wireless voice, messaging, and data services to millions of customers in the United States. T-Mobile is known for its customer service, offering various channels for customers to seek assistance and support.
If you need to contact T-Mobile customer service, here are some standard methods:
Phone: T-Mobile has a customer service phone number to call to speak with a representative. The phone number is typically available on their website or your billing statement.
Live Chat: T-Mobile also provides a live chat option on their website, allowing you to chat with a representative in real-time. It can be a convenient way to get quick answers to your questions.
Social Media: T-Mobile has a presence on social media platforms like Twitter and Facebook. You can reach out to them through these channels and send them a direct message or post a public message seeking assistance.
T-Mobile App: T-Mobile offers a mobile app that allows you to achieve your account, check your usage, and access customer support. The app may have features for contacting customer service directly.
T-Mobile Community: T-Mobile has an online community forum where customers can ask questions, share experiences, and seek help from other users. T-Mobile representatives also participate in the community and assist.
When contacting T-Mobile customer service, be prepared to provide your account information, such as your phone number or account number, to help them locate your account and address your specific issue. It's also a good idea to have any relevant documentation or details about your concern ready before reaching out.
It's important to note that specific customer service options and availability may vary, so it's always a good idea to visit the T-Mobile website or contact them for the most up-to-date information on how to reach their customer service.
Contacting T-Mobile Customer Service: Phone, Chat, or Twitter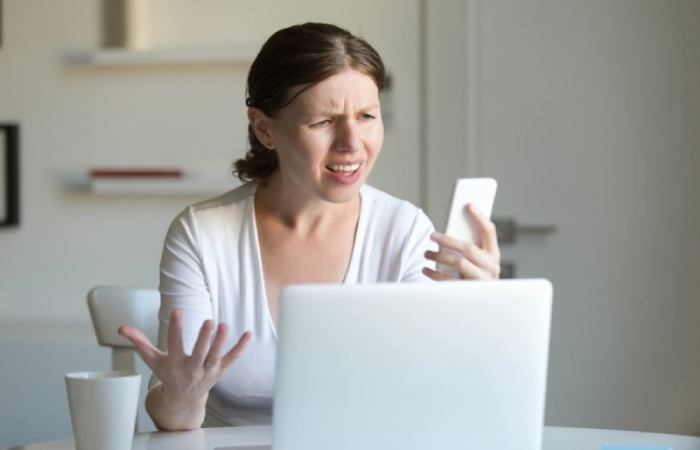 When you need help with your T-Mobile account or service, you've got a few options for contacting customer support.
Call 611 from your T-Mobile phone or 1-800-T-MOBILE from any phone. It will connect you with a live client service rep 24 hours a day, seven days a week. Be prepared to provide your name, phone number, billing address, and the reason for your call.
Chat with T-Force on Facebook or Twitter. T-Mobile's social care team monitors Facebook Messenger and Twitter direct messages daily from 5 am to 12 midnight PT. Message them for help with billing issues, upgrading or replacing your phone, plan changes, etc. They aim for quick responses and resolution of issues.
Start a live chat on T-Mobile's website. It is available daily from 5 am to 12 midnight PT. You'll chat with a live customer service rep who can access your account info and provide assistance. All you need is your phone number or account number.
T-Mobile offers phone support through its Team of Experts model for less urgent issues or general questions. When you call in, your call is routed to a dedicated team trained to help with your specific needs, whether billing, tech support, or orders and activations. The goal is faster, more personalized service.
Between the various phone, chat, and social options, help is just a call, click or message away whenever needed. And with dedicated teams and extended hours, T-Mobile aims to provide the ultimate customer service and support.
Upgrading or Replacing your T-Mobile Phone
Upgrading or replacing your T-Mobile phone is easy. You have a few options based on your needs and budget.
Upgrade Your Existing Phone
If your current T-Mobile phone is paid off and still in good working condition, you may be eligible for an upgrade at a discounted price. Check your upgrade eligibility on the T-Mobile app or website and see the available phone options. You can then pay any required down payment and trade in your old phone to get started with your new, upgraded one.
Finance a New Phone
Don't want to pay the total price upfront for a new phone? T-Mobile offers financing options with monthly payment plans. Once you've picked out your new phone, you'll pay any required down payment and sales tax on the retail price that day. The remaining balance is then paid over 24 months with 0% APR. If you make on-time payments, the phone will be paid off at the end of the 24 months, and you own it free and clear.
Buy a New Phone Outright
If you prefer to own your phone outright from the start, you can pay the total retail price for a new T-Mobile phone upfront. While initially more expensive, you won't have monthly financing charges. Look for T-Mobile phone deals and current promotions to save money on the total cost. You can buy unlocked phones from manufacturers like Apple, Samsung, or Google and bring them to T-Mobile for activation and use on their network.
Replace a Lost, Stolen, or Damaged Phone
Unfortunately, phones can be misplaced, stolen, or broken. If something happens to your T-Mobile phone, contact customer service right away to report it lost or stolen and turn off service to that phone. You will then need to purchase a replacement phone, either paying the total price upfront, financing a new phone, or using T-Mobile's phone replacement program if you have insurance. Act fast to avoid potential fraudulent charges.
With the variety of options from T-Mobile, you can get a new phone that meets your needs without breaking the bank. Reach out to their customer service for any questions on your specific situation. They're available to help you through the phone replacement process quickly and easily.
Making Changes to your T-Mobile Account or Plan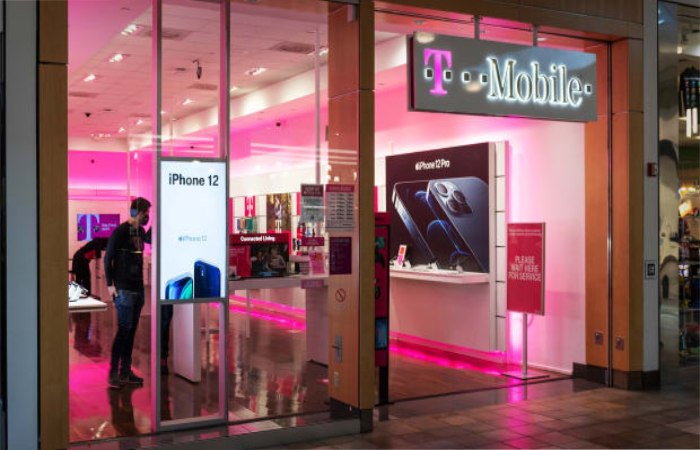 Making changes to your T-Mobile plan or account details is usually pretty straightforward. As with any company, there can be hiccups, but T-Mobile aims to make the process seamless.
Changing your T-Mobile plan
If you want to switch to a different T-Mobile plan, the easiest way is through your T-Mobile account online or the T-Mobile app. You'll see options to "Change plan" or "Switch plans" Just select your desired new plan and follow the prompts to make the switch. Your new project will take effect at the start of your next billing cycle.
Here are a few things to keep in mind:
You may need to pay any remaining balance on your current device before switching plans.
If you have a promotional discount, it may not transfer to your new plan. Check with a T-Mobile rep to see if you can retain current promotions.
Double-check that any add-ons (e.g., insurance, international calling) will apply to your new plan. You may need to reselect them.
If making the switch online doesn't work for your situation, or you have additional questions, calling or chatting with a T-Mobile customer service agent is your best option. They can walk you through your plan options, ensure all your details and promotions properly transfer to the new plan and make the official switch for you on the call.
Updating account information
To update information like your address, email, password, or mobile number on your T-Mobile account, log in to your T-Mobile account portal or app and select the tab, then Profile and Settings. Enter your new details and save the changes. Most updates take effect immediately, but some may require additional verification for security.
Suppose you need to update your T-Mobile account ownership or access. In that case, you must contact T-Mobile's customer service department directly for help making those sensitive account changes. They can walk you through the required steps and paperwork to properly transfer account access or ownership.
With a few taps or a quick call, you can make simple or more complex changes to your T-Mobile plan and account details. Reach out for help from their customer service team anytime you have questions or have issues updating your account information. They're there to make the process as easy and painless as possible.
T-Mobile Customer Service FAQs: Get Answers to Common Questions
So you have questions about T-Mobile customer service? No worries, here are the answers to some of the most frequently asked questions.
What is the T-Mobile customer service number?
The T-Mobile customer service number is 1-800-937-8997. You can call them 24 hours a day, seven days a week, for help with your account, billing issues, tech support, or general questions.
Do they offer live chat support?
T-Mobile offers live chat support on its website and through its T-Mobile app. Just start a chat to connect with a live customer service agent. Chat support is available 24/7 as well.
How long are their store hours?
Most T-Mobile stores are open seven days a week during the following hours:
Monday-Friday: 9 am-8 pm
Saturday: 9 am-7 pm
Sunday: 11 am-6 pm
Some locations may have extended hours, so check with your nearest T-Mobile store for their specific hours of operation.
Do they charge for customer service or tech support calls?
No, calls to T-Mobile customer service, tech support, and general inquiries numbers are completely free. They do not charge for any license or account help over the phone.
What is T-Mobile return policy?
T-Mobile offers a standard 14-day return policy on most devices and accessories purchased through them. If the item is in like-new condition, you will receive a full refund within two billing cycles. Some exclusions may apply, so check your purchase details with a customer service agent.
T-Mobile aims to provide helpful, transparent, and caring customer support. Whether you connect with them by phone, in-store, or through online chat, they work to resolve your questions and concerns as quickly as possible. Check out their website or call them anytime you need help with your T-Mobile account or service.
Conclusion
So there, you have everything you need to know about getting help from T-Mobile customer service. Whether you need help with your bill, your phone isn't working right, or you have a general question, you're armed with the knowledge to get answers quickly and efficiently. Don't get frustrated sitting on hold or not understanding the options – you've got the inside scoop.
T-Mobile wants to provide excellent service, and there are many ways to get in touch. Remember, for the fastest help, try their app or website chat first before calling in. And when you do call, have your account info handy to get through the automated system.
Now take a deep breath and relax. You've got this. With the right tools and knowledge, tackling any customer service issue, even with a significant company, can be a breeze. You'll be back to enjoying your T-Mobile service in no time.
Related posts