What Is Game Design and How Do You Become A Game Designer
Next Web Blog, 2 years ago
4 min

read
459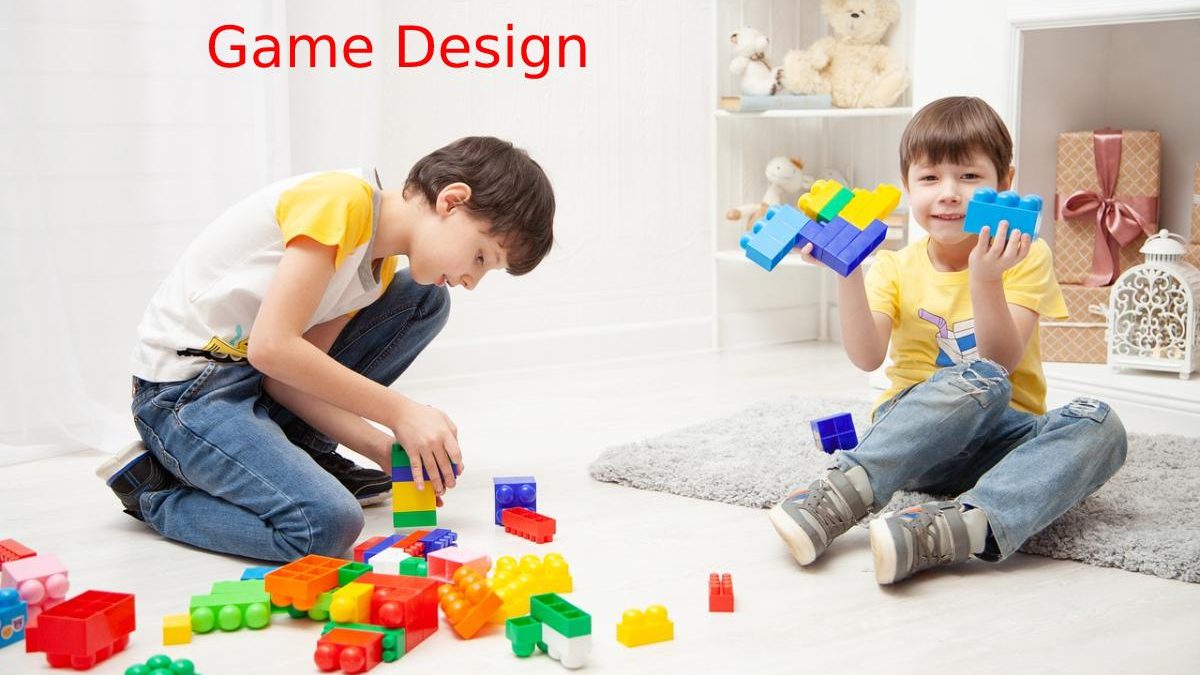 Introduction
Game design is part of the broader field of video game development and refers to creativity and design to develop a game for educational or entertainment purposes. It includes creating engaging stories, characters, goals, rules, and challenges that encourage interactions with other characters, users, or objects.
Game design is an exciting, rewarding and diverse field with promising career prospects. However, becoming a game designer can be a difficult journey. Therefore, passion, Patience and perseverance are essential!
What Does A Game Designer Do
A game designer is a creative engine responsible for bringing a game to life. He is usually a mixture of author, artist and programmer.
"It's a multidisciplinary work that often requires you to understand a little bit of everything," says Troy, who has released over 100 titles across almost every platform and genre.
Although work can vary depending on the size of the studio, responsibilities can include:
Expand the plot, character stories and dialogue.
Development of the game, the rules and the scoring system.
Determine the level of difficulty
Creation of interfaces and environments.
Level and world design.
Programming/Scripting
digital edition
display of images
prove
You must also be an excellent communicator who can convey a story or message that engages your player and motivates them to take action. You need to know how to express simple ideas, convince people of your thoughts, give and receive feedback.
Employment Opportunities
Getting a great job in the industry takes hard work and dedication. The reward, of course, is being able to make video games for a living!
You need technical knowledge and artistic skills and an understanding of how to create something fun, engaging, monetizable and addictive for gamers.
Because it's such a diverse industry, you may have to wear many hats. In a large studio, your work focus may be more limited than in a small studio with a handful of employees. For example, a team of 5-10 people works very differently from 1,000+ people like Ubisoft or EA.
It's also important to note that you won't necessarily become a "game designer" if you study game design. There are many different jobs to choose from, and with technology changing so rapidly, new jobs are being created all the time.
Some of the roles include:
game author
story developer
game artist
content designer
Programmer/System Designer
World or level designer
User interface designers
Junior or lead designer
creative director
Software (game engines)
How Much Does A Game Designer Earn
According to Payscale, the regular salary for a game designer is $63,838, while a leader can earn up to $93,926 and up.
Salaries are highly dependent on experience, location, studio size and industry and can be above or below these averages. Senior and technical designers can rise above the high-end with years of experience and knowledge.
4 Tips For Getting Started In The Industry
Know The Process Inside And Out
"Games developed by the process have a much better chance of success than games created by chance," says Troy. "By understanding the overall design tools and processes and the 'big picture of the game, you are more likely to create a great product and succeed in the industry."
Stay Up To Date On Trend
Each platform, genre and type of game has wholly different or slightly different rules and requirements. Familiarize yourself with the nuances by playing other games, subscribing to industry news, and reading reviews (check out sources like Kotaku, Gamasutra, and 80Lv). Also, take full advantage of the content made available to you on YouTube and Twitch.
Have An Amazing Demo Tape
Its demo feature is your gateway to the industry. Pick a few jobs and perfect them to the best of your ability for your demo. Show versatility and your process. Be brief (less than 2 minutes!) and ensure your contact details are there.
Coaching
If you don't already have enough quality content for a demo reel, consider brushing up on your skills.
Online tutorials are a great place to start learning. However, if you're honing your skills to a professional level and want feedback from an industry expert who knows what employers are looking for, look for more formal software design and development courses.
Also Read: What Is Information Technology (IT)? – Information, Examples
Related posts